Introducing Brionny and Lucy who, together, are Fox Bunting. Fox Bunting have played shop at every single Handmade, and make a lovely mix of hand-sewn items and printed goodies. Brionny kindly answered some questions about their work to introduce themselves...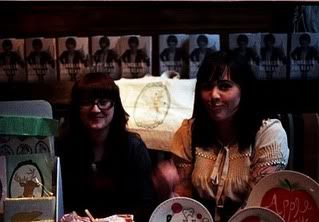 How and why did you start making your wares?
Fox Bunting is my best friend Lucy and I. I've always been 'crafty' after seeing my mother make everything through my childhood from curtains to clothes, it was just a natural progression for me. I started making presents for friends birthdays and got some really good feedback, then people encouraged me to sell my creations. It made sense to me to work with Lucy who makes my badges etc look amazing in really cute packaging. I love her illustrations!
Do you have any successes and failures you'd like to talk about?
We were really excited last year when we got on the Craft Candy Summer Fair and just getting asked to get involved with fairs or exhibtions is always lovely and very flattering. I love seeing the reactions of people when they see some of our things.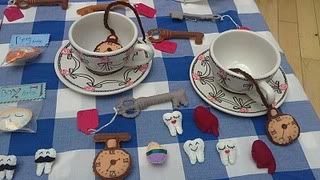 Do you craft full time? If not tell us a little about your day job and how you manage to fit your craft into your day?
I would love to craft full time but unfortunately this isn't the case. I'm currently in my final few months at Leeds Metropolitan studying BA (Hons) Fine Art and work part time at Whittard of Chelsea (a really twee tea and coffee shop) so fitting in the crafts is tough. I try to get things made when i have a spare hour here and there or if i've hit an artistic block at uni, i'll sew so i have time to sit there and think about ideas.
Lucy graduated last year from Leeds College of Art and Design with a Graphic Design degree. She is currently working for Tigerprint designing greetings cards, which i think is an ace job!
What're your main creative influences and interests?
I do take a lot of inspiration from my Fine Art background, i really enjoy art that pokes fun at 'art'. Photography has always been an interest of mine too, but really i make badges, bags and buttons that i would like to wear or bunting that i'd like to hang on my fireplace. It's pretty selfish really.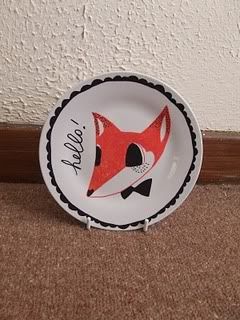 Apart from foxbunting, what're your hobbies?
Lucy is an amazing burlesque performer and goes by the name Bam Bam Blue, check her out!
To be honest i don't really have much time for any other hobbies, my guilty pleasures whilst sewing are watching the soaps (eastenders and corrie), I also love watching the darts too, probably not what you expect from a typical 'crafter'.
Do you have any favourite artists/websites/books/films you'd like to share?
Margaret Kilgallen is an amazing artist/illustrator also love the film beautiful losers about her and the group of artists she was involved with. I love Wes Anderson films, which probably isn't a surprise and obviously i think websites like folksy and etsy are great! I could go on listing all my fave bands and books but that would be boring.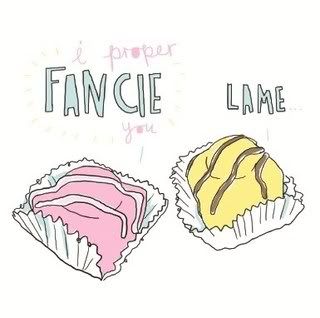 What're your plans/dreams for the future?
I'd love to do Fox Bunting full time but i know in reality it's hard work. However i do feel that once i have left uni i will have more time to concentrate on pushing Fox Bunting (getting into more shops and being able to attend more craft fairs).
Where can we find your work (online or in the "real world")
http://foxbunting.blogspot.com/
http://www.folksy.com/shops/foxbunting
thanks Brionny!
x x x x x x